Flood risk for inland rail

Print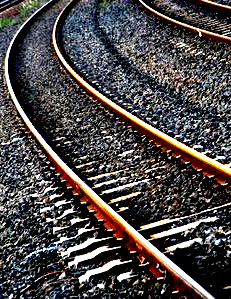 The Melbourne-to-Brisbane inland rail line could be built across a floodplain which, unsurprisingly, is prone to flooding.
Federal Infrastructure Minister Darren Chester is due to officially announce the route for the long-awaited rail connection.
The announcement was expected earlier this year, but was delayed by landholder concerns about the four proposed routes.
The chosen route deviates east after the Condamine floodplain to go via Pittsworth, Brookstead and the Wellcamp-Charlton Industrial Precinct.
The new route swings closer to the international Wellcamp Airport, whose owner have promised to invest millions to create a road-rail-air transport hub geared if the rail corridor came close enough.
But grain-growers living along the planned say the decision could be "catastrophic" for farmers.
They flooding has inundated their farms in recent years, with one flood physically shifting the the rail between Millmerran and Brookstead several metres to the side, where it now remains closed.
The Australian Rail and Track Corporation (ARTC) has reportedly told locals that the tracks will be built on a two-metre-high embankment.
But farmers say that without gaps or bridges to let water through, the lines will function as a dam wall, which would see waters back up across a large area.
Other producers are angry that the chosen rail corridor will cut through prime agricultural land.
The ARTC has been asked to work directly with affected landholders to refine the design of the railway.