Firm spruiks big gold find

Print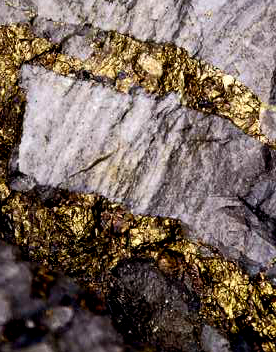 A West Australian gold mining company says it may have made the Pilbara's largest discovery ever.
De Grey Mining technical director and operations manager Andy Beckwith says the discovery is enormous, and has sent stocks 411 per cent higher in the month since the drilling results were released in February.
The gold system is at a site called Hemi, part of De Grey Mining's Mallina Gold Project, about 80 kilometres south of Port Hedland.
Mr Beckwith says the company's drilling intersected a thick and high-grade gold mineralisation, with a strike length of more than 240 metres.
"With the new reverse circulation drilling, there is potentially a 200-metre-wide zone — that's almost unheard of in the gold scene," he said.
The company has uncovered two separate parallel gold zones, named Aquilla and Brolga.
"It has exceptionally wide intersections, we've got mineralisation that is very consistent, and we are just busily trying to extend them and see what we have," Mr Beckwith said.
"Certainly, the style of mineralisation is the first we've ever seen in the Pilbara.
"Possibly it could be very different to anything in Western Australia, maybe even Australia."
Gold analyst John Macdonald says it is unclear just how big the find is.
"A lot of work still needs to be done," he told the ABC.
"I would be a little more cautious, waiting until the next set of drilling results.
"They really only have a handful of holes of RC [reverse circulation drilling] or diamond, which is the type of drilling you need to satisfy the quality requirements. It typically takes between 100 and 150 holes to delineate a big system that they are looking for.
"But there's a geological argument that something different has been found — and when you have that, you always have a chance."