Farms slighted in SA mining reform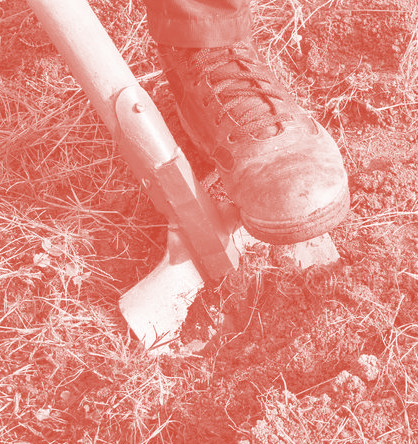 South Australia's Mining Act reform has passed the Lower House despite four Liberal MPs crossing the floor to vote against it.
The Government says its Statute Amendment (Mineral Resources) Bill will encourage greater investment in the resources sector while also providing stronger protection for agricultural land.
Agricultural lobbies do not agree.
The bill is intended to:
revise lease and licence structures to promote exploration and the progression to production
change landowners rights to object to operations on farming land
simplify court and mediation processes for landowners
improve environmental enforcement powers
Grain Producers SA (GPSA) says it does not support the bill in any way, and has called for an independent review of all mining acts to better inform policies in South Australia.
"If the Government really wants to prioritise agriculture, which it says it does, and we've just partnered with the Government on the industry blueprint to grow our grain industry, they should make sure we have place where we can go fairly to seek agricultural fairly instead of going to the Department of Mines," GPSA Chairman Wade Dabinett said.
"It is ridiculous that the agriculture industry has to go and seek protection for our industry and our land to the Department of Mining and the Minister for Mining, when their whole purpose for being is to promote that industry.
"They have never actually told us what phase two and phase three of this reform looks like and what we are saying is; 'Scrap the bill, shelve it, let's go to an independent review and redo the process', because the process to date has failed our industry."
The mining minister said the bill to reform South Australia's Mining Act 1971 – which was some of the oldest legislation in Australia – was needed to modernise the state's regimes.
"I'm more than happy to consider whether there's some sort of review or inquiry or some other process that can provide us with more information, very happy to do that, but I don't want landholders and mining companies to miss out on the benefits while this next phase is going on," Mining Minister Dan van Holst Pellekaan said.
The state's main mining lobby has welcomed the changes.
"Overwhelmingly, the interactions between farmers and industry representatives have been positive, they've been conciliatory, respectful and going forward," South Australia's Chamber of Mines and Energy President Greg Hall said.
"We don't want to see this as a mining versus agriculture thing this is very much trying to find a way forward so that these industries can coexist because both of them represent one-third each of South Australia's export revenue."
The bill still has to pass the upper house (Legislative Council).