Farm fines ramped up

Print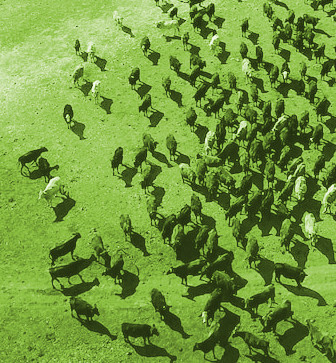 New South Wales could soon impose fines of up to $400,000 and potential prison time for activists who invade farms.
The NSW Government wants to change the Biosecurity Act to see trespassers handed on-the-spot fines starting at $1,000.
The Federal Government has called on all states and territories to enhance farm trespass laws in response to a spate of farm invasions by activists, usually attempting to draw attention to animal rights abuses.
"Today the Government is putting these vigilantes and thugs on notice," NSW Agriculture Minister Adam Marshall said.
"Your time threatening the agriculture industry and hardworking farmers is over.
"NSW will have the toughest laws anywhere in Australia for people that illegally trespass onto farmers' properties."
New laws coming into effect on August 1 include the potential for fines of up to $220,000 for individuals, and $400,000 for groups and corporations.
"We've seen a disturbing increase in vigilante behaviour where individuals and groups have taken upon themselves to trespass onto farmers' land and threaten the biosecurity on the property," Mr Marshall said.
"We want to send the strongest possible message to people to think again.
"This is just the first part of a broader package of reforms the Government is working on, and jail time will be included in further legislation we are looking at.
"It's about farmers having the right to farm in this state."
Prime Minister Scott Morrison says the Federal Government should pass its own farm trespass laws in coming weeks.