Ex-advisor slams gas influence

Print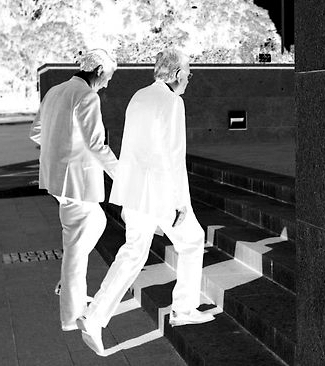 A former Woodside lobbyist and engineer has accused the gas industry of misleading the public.
Alex Hillman was a strategy advisor at Australia's largest energy company, Woodside, for more than eight years.
He represented the company on the powerful lobby group, the Australian Petroleum Production and Exploration Association (APPEA).
Now, he works for the Australasian Centre for Corporate Responsibility (ACCR), which uses shareholder resolutions and litigation to push companies to focus on the Earth's climate.
Speaking to reporters last week, he said public pledges by Australia's energy giants to curb emissions have not been inconsistent with their capital investment plans.
He also points out that the gas sector has an undue influence over the nation's public policy.
"They pay lip service to supporting things like the Paris Agreement," he said.
"There's an implied threat that industry can bring if it doesn't get what it wants. When it affects their bottom line, they act very aggressively."
Last year, the federal government announced a series of "gas-led recovery" policies that will ramp up domestic gas production as a panacea to the broad economic damage dealt by the global COVID-19 pandemic.
Mr Hillman said the gas industry was central in this policy.
Mr Hillman said the gas sector influences public policy at both the state and federal level, using Woodside's campaign to overturn WA laws to force all new projects to offset carbon emissions as an example.
APPEA chief executive Andrew McConville has hit back, claiming that the role of gas in reducing emissions has been confirmed by "actual scientists and experts", such as the CSIRO and former chief scientist Dr Alan Finkel.
Mr Hillman also says that gas producers paint very different pictures, depending on who they are talking to.
"They have one view for investors, and then another view when they want to ask the government for money. They talk completely different messages out of both sides of their mouths, constantly. It's incredible. And somehow still seem to convince everyone of the narrative for how useful gas is," he said.