EPBC Act linked to decline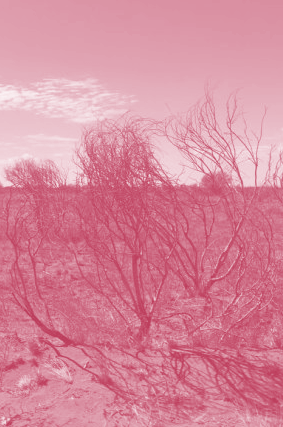 A federal review of Australia's key environmental law has called for a new independent regulator to be created.
An independent review into the 20-year-old Environment Protection and Biodiversity Conservation Act (EPBC) was released this week.
The 124-page interim report calls for legally enforceable "national standards" to be set up to stop the decline of Australia's natural environment.
"The foundation of the report was that there is too much focus on process and not enough focus on outcomes and that should be changed entirely," Graeme Samuel, the review's independent author, said.
"The EPBC Act is ineffective. It does not enable the commonwealth to protect and conserve environmental matters that are important for the nation.
"It is not fit to address current or future environmental challenges."
He said Australia's environment is getting worse under laws designed to protect it.
"Australia's natural environment and iconic places are in an overall state of decline and are under increasing threat," Professor Samuel said.
"The current environmental trajectory is unsustainable."
Environment Minister Sussan Ley immediately ruled out the recommendation for an "independent cop".
The Federal Government has accepted the recommendation for national standards, saying they will be used to underpin agreements with states.
The Federal Government is very keen to see federal approvals devolved to the states, plugging what it sees as a "one-stop shop" with "single-touch approvals".
But the report says the Government must maintain the power to step in on important decisions, or if a failure of state processes has been identified.
It lays out a number of reform directives, including;
New national environmental standards to ensure development is ecologically sustainable
Devolution of assessment, approvals, compliance and monitoring to states, reducing duplication
A focus on environmental restoration that would see habitat growing, rather than declining
No expansion to regulate additional environmental matters, including no new "climate trigger"
But Professor Samuel, former chair of the Australian Competition and Consumer Commission, says a "strong, independent cop on the beat is required".
"An independent compliance and enforcement regulator, that is not subject to actual or implied political direction from the Government Minister, should be established," he said.
"The regulator should be responsible for monitoring compliance, enforcement and assurance. It should be properly resourced and have available to it a full toolkit of powers."
The Environment Minister was quick to strike down the idea.
"The Government will take steps to strengthen compliance functions and ensure that all bilateral agreements with states and territories are subject to rigorous assurance monitoring," she said.
"It will not, however, support additional layers of bureaucracy such as the establishment of an independent regulator."