Drivers protest ALDI deals

Print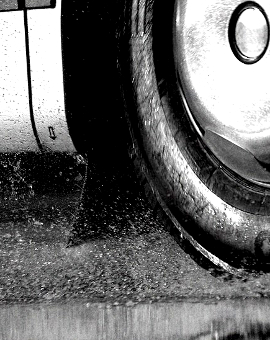 The Transport Workers' Union (TWU) is at war with ALDI over alleged underpayment and unfair treatment of workers.
Over 150 TWU members and supporters last week blocked the front of ALDI store in WA, demanding an end to the "financial squeeze on transport companies and truck drivers, which is leading to deaths on our roads".
"ALDI needs to take responsibility for what is happening in its supply chain," said TWU National Secretary Tony Sheldon.
"Cutting transport costs and underpaying truck drivers has massive consequences on our roads.
"This financial pressure leads to trucks not being maintained and drivers forced to speed, drive long hours and skip mandatory rest breaks."
The retailer has repeatedly denied the union's claims of unfair treatment and financial pressure, saying it is all about safety.
"ALDI categorically denies any suggestion that Transport Operators are underpaid, or that our drivers are classed as Warehouse Operators and not as drivers," an ALDI Australia spokesperson said.
"ALDI also denies any suggestion that we place pressure on transport companies or truck drivers to operate unsafely.
"We work with our suppliers to set realistic and safe delivery deadlines, and waiting times at our Distribution Centres are minimal, due to the efficient booking and delivery arrangements we have implemented."
Mr Sheldon said it would be easier to hold ALDI to account if the Federal Government had not abolished the Road Safety Remuneration Tribunal (RSRT).
"The Federal Government is also to blame for this problem," he said.
"Last year it tore down an independent tribunal which was holding wealthy clients like Aldi to account for the financial squeeze on transport that kills and injures people."
ALDI says it does not push its drivers to meet impossible deadlines or drive fatigued.
"Drivers do not need to speed to meet deadlines and our rostering arrangements support safe driving hours and sound fatigue management," an ALDI spokesperson said.
The company says it even gives operators access to a driver trainer and healthy snacks.
ALDI says it adheres to all the fatigue, maintenance and other safety requirements under the National Heavy Vehicle Accreditation Scheme (NHVAS).