Corruption study shows more mistrust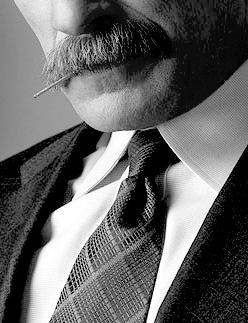 Trust and confidence in all levels of Australian government is on the decline.
Griffith University and Transparency International Australia have released a global corruption barometer.
The results also show strong support for creation of a new federal anti-corruption body, with two-thirds (67 per cent) supporting the idea, especially in Victoria, NSW and South Australia. Those 'strongly supporting' the idea outstrip those who strongly oppose it by 4 to 1.
The survey found:
Trust and confidence in all levels of government fell in the last year, to 46 per cent for federal and state levels and 51 per cent for local government nationally
Continued low levels of experienced bribery (less than 2 per cent), but high concerns about officials or politicians using their position to benefit themselves or family (62 per cent) or favouring businesses and individuals in return for political donations or support (56 per cent)
A 9 point increase since 2016 in perceptions that federal members of parliament are corrupt (85 per cent at least 'some' corrupt, 18 per cent 'most/all' corrupt) – placing them on par with state parliamentarians and worse than local officials
Project leader Professor AJ Brown from Griffith University's Centre for Governance & Public Policy said the results provide both a warning and an opportunity for Australian governments.
"We now see a stronger correlation between trust and action against corruption," he said.
"Well over a third of citizens' total trust and confidence is now explained by whether they feel the government is doing a 'good job in fighting corruption'.
"Continued slippage in the perceived integrity of federal officials clearly has a disproportionate effect on overall trust and confidence, nationwide."
The survey is the first to test support for a federal anti-corruption body by also presenting respondents with a counter proposition.
Even so, it found strong support across the community, especially among respondents who have worked for the federal government.
Two-thirds of Australians (67 per cent) support the idea, with most of these (43 per cent) expressing strong support, against only 10 per cent expressing strong opposition.
Among the 1,011 respondents who had worked in government, the 245 respondents who had ever worked in the federal government recorded the highest level of strong support for a new federal agency – 54 per cent against the national average of 42 per cent.
Serena Lillywhite, CEO of Transparency International Australia, said the results "firmly show that the risk of undue influence and decisions that benefit business and powerful individuals is real, and driving increasing corruption concerns".
"For 56 per cent of respondents – equating to over 10.2 million Australians – to say they had personally witnessed or suspected favouritism by a politician or official in exchange for donations or support is nothing less than shocking."
"This snapshot also shows the case for a strong, comprehensive federal anti-corruption agency is well understood by those within government, not just based on the fears of outsiders."
"Improved transparency and strengthened oversight of government decision making, including the regulation of lobbyists, is also long overdue," Ms Lillywhite concluded.
A new paper on the findings will be released this week.