Coober Pedy questions drill plan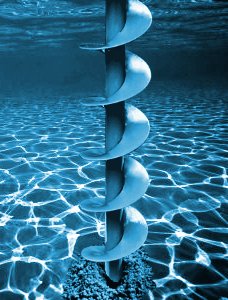 The Coober Pedy council is concerned a plan to drill for oil and gas could put its drinking water supplies at risk.
Mining company Tri-Star wants to drill to determine if commercial oil and gas resources exist in South Australia's Arckaringa Basin – a larger underground water source.
Arckaringa sits below the larger Great Artesian Basin, which is Coober Pedy's only water source.
Coober Pedy water manager Colin Pitman says the drilling could put the water supply at risk.
"The potential is there for aquifer water to be sucked into the shale deposits, if there's not a good enough seal in the shale deposits and the basin," Mr Pitman told reporters.
"Any activity that actually causes fracturing of the rock below the Great Artesian Basin, which could cause the hydrocarbons to penetrate the basin, would be a concern."
Tri-Star says it does not expect the drilling to have adverse effects on the environment.
"Tri-Star is a responsible custodian of the environment, with an enviable track record of exceptional environmental performance," it said in a statement.
"We do not expect our operations to adversely impact the Great Artesian Basin or the local environment.
"There is approximately 500 metres to 1,500 metres of rock between the aquifer and Tri-Star's target formations.
"Tri-Star will have control measures in place to mitigate any risks, and our exploration and fracture stimulation activities will be undertaken in accordance with all regulatory requirements."
The District Council of Coober Pedy has not decided if it will support the project.
The State Government says the project will need sufficient community support to proceed.