Compo frauds slammed

Print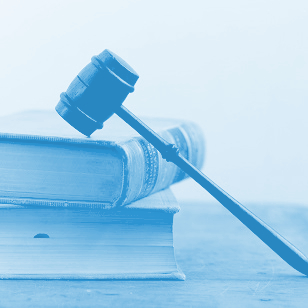 Two frauds have been ordered to pay more than $80,000 after ripping off Victoria's worker compensation scheme.
A man pleaded guilty in the Broadmeadows Magistrates' Court last Thursday to a single charge of fraudulently obtaining payments.
He was convicted and placed on a 12 month good behaviour bond while being ordered to repay $33,778 in compensation, pay $1,500 in costs and donate $3,000 to charity.
The man was the sole director and secretary of an earthmoving company and commenced receiving weekly payments in May 2018 after lodging a claim for a psychological injury.
The court heard the man had submitted nine certificates of capacity between June 2018 and February 2019 declaring that he was not engaged in other employment.
But an investigation found he had continued to operate the company, including undertaking work himself, and had received at least $45,000 from his undisclosed business activities.
On the same day, in a separate case, a second man pleaded guilty in the Ringwood Magistrates' Court to a single charge of fraudulently obtaining payments.
He was ordered to repay $37,830 in compensation and also fined $7,000 without conviction.
The court heard the second man spent seven months off work after hurting his shoulder on a building site in 2017, but his claim was re-opened in July 2019 after a request for further surgery.
In June 2020, an investigation found he had sent invoices of more than $32,000 for work installing clotheslines and letterboxes and had also been employed as a building maintenance coordinator since weekly payments commenced.
During this time, the man had submitted a number of no work capacity certificates.
WorkSafe's Insurance Business Unit Executive Director Roger Arnold said the prosecutions should serve as a warning to anyone else tempted to defraud the system that supports injured workers.
"It is made very clear that workers' compensation payments are not there to supplement income while working," Mr Arnold said.
"The vast majority of injured workers want to do the right thing but there are serious consequences for those looking to cheat the scheme for their own benefit."