Charges laid over deadly negligence claims

Print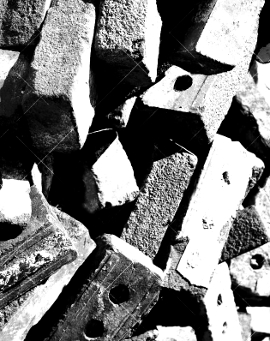 Australia's biggest private builder is facing $9 million in fines after a wall collapse killed three people last year.
The wall surrounded a Grocon building site and had signs attached by Aussie Signs.
Worksafe filed criminal charges against Grocon and the signage subcontractor in the Melbourne Magistrates Court yesterday.
The charge come after a tragic event in March 2013, when strong winds brought down the wall, crushing teenage brother and sister Bridget and Alexander Jones and French national Dr Marie-Faith Fiawoo.
The building and signage companies each face several health and safety violation charges.
Court documents say the brick wall had a wooden advertising panel dynabolted to it; the sign was placed approximately 300mm higher than the bottom of the wall, which had significant cracks around the base.
Prosecutors will allege that Grocon did not factor in the impact that the extra height of the sign would have on the structure. Engineers have allegedly said that the sign could have act as a sail in the 100km/hr winds
Grocon Pty Limited and Grocon Builders (Vic) Pty Ltd have been charged with breaching section 23 and 26 of the OHS Act 2004; failing to protect the public and for failing to provide a safe workplace.
Grocon (Victoria Street) Pty Ltd was charged under section 26 of the Act, which covers failing to provide a safe workplace.
Aussie Signs was charged under sections 23 and 26 of the Act as well.
Some reports indicate Grocon has been less than accommodating of court requests so far, providing no witness statements in early investigations, no engineering surveys either.
One source says Grocon has only given up an archaeologist's report which was made before work at the site even began.
The official inquest date has been moved from June to a time yet to be confirmed.