Centre build flushed with breaches

Print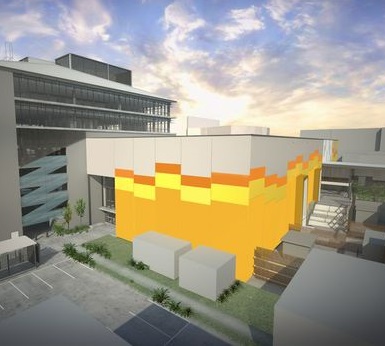 Reports have labelled a multi-million dollar entertainment centre project in Queensland a severely "dodgy worksite".
Union representatives shut down work on the Gladstone Entertainment Centre project, after their investigations found a number of safety protocol breaches ranging from dangerous to disgusting.
Safety checks late last week found workers doing roofing with no fall protection and unfastened materials lying around on the roof.
Checks around the site found out-of-date power boards, inadequate security and most horridly – workers had been using toilets which were not plumbed to anything.
The over-time and over-budget Gladstone Entertainment Centre will now take even longer to complete after officials shut down the site while the problems were rectified. Safety reports called the site of the $35 million stadium and conference centre "primitive" and "atrocious".
The Gladstone Council says that safety rules regarding harnesses on the roof had been breached, one worker was reprimanded, and the build was resumed over the weekend.
Authorities say the sluggish state of the project has been caused both by the workers themselves and pressure from upper-levels as the project drags on.
"These builders need to take some respect for the safety of the people on site," Plumbers Union acting Secretary Gary O'Halloran said.
"They just seem to turn a blind eye - we know it's coming to an end, so there's a rush on, but they've got a lot to answer for."