Calls for WA gas stash to find better application

Print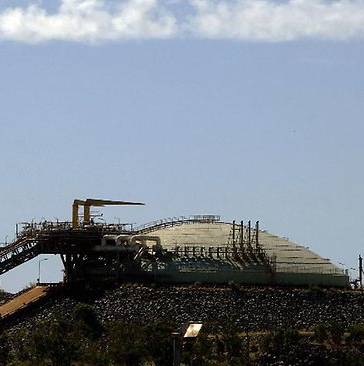 Fortescue has called for a "use it or lose it" policy with regard to Western Australia's domestic gas reserves.
WA currently retains 15 per cent of its gas on reserve for domestic use, a policy designed to keep energy prices down and is opposed by major oil and gas firms.
FMG wants companies with retention leases over gas fields to develop the energy source or lose their leases, and it is using a new Deloitte report to do so.
Fortescue commissioned Deloitte Access Economics, an economic forecaster, to investigate the WA energy market.
The subsequent report found WA has plentiful gas reserves, and many reserves have sat stagnant under retention leases for long periods.
It found some reserves are commercially viable could supply the WA energy market with some development.
Deloitte says this reduces the need to maintain the domestic gas reservation policy.
"Currently, the imposition of the domestic gas reservation policy links LNG export and domestic gas industries together," the report said.
"Phasing out the reservation policy and applying a more rigorous assessment of retention leases would allow the domestic gas industry to develop on its own accord."
WA's DomGas Allliance has backed some changes to the lease arrangements, saying it would better open up the resources to WA industry.
The Australian Petroleum Production & Exploration Association says the Deloitte report proves that market forces, not government intervention, should determine when and how Australia's gas is developed.
The WA Economic Regulation Authority has called for the policy to be abandoned entirely.