Call to protect outback engine

Print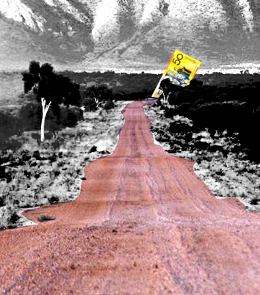 UPDATE 27/03 - Queensland Premier Annastacia Palaszczuk has made a very similar call to that of the Queensland Resources Council.
ORIGINAL - The Queensland Resources Council (QRC) wants a north-west economic zone to be created to protect important mining areas from economic ebb and flow.
QRC CEO Michael Roche, who also co-chairs the North-West Minerals Province Taskforce, made the call in the mining city of Mt Isa this week, saying the inner North Queensland region was being smashed by the global commodities downturn, and needs a "collaborative effort" from all tiers of government to "keep its engine running until the sector recovers".
"The north-west is a melting pot of untapped opportunity but it is faced with unique challenges, including distance and infrastructure," Roche said.
"It's going to take a combined effort between local, state and federal governments to ensure this region not only survives this challenging time, but is in prime position to thrive during the next upturn."
"The Queensland government yesterday reaffirmed its commitment to bring about projects that will deliver regional jobs, bolster infrastructure and grow the economy.
"The establishment of a special economic zone, jointly supported by local, state and federal governments, would provide an enormous fillip to the north-west region."
The North-West Minerals Province Taskforce says a new economic zone would allow for special government incentives for investment like accelerated investment allowances, and relief in areas such as payroll tax, royalties and stamp duty.
The region sits on top of about 11 per cent of the world's known lead and zinc reserves, five per cent of silver, 1.5 per cent of the world's copper, and major phosphate and uranium deposits as well.