Bus-tracker dumped at eleventh hour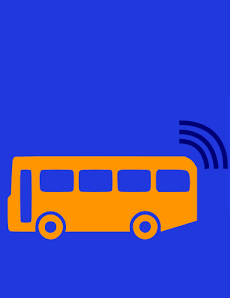 Reports this week have questioned what happened to the plan that would have seen Melbourne residents able to track public buses in real-time.
A Victorian newspaper indicates up to 95 per cent of Melbourne's city bus fleet is now outfitted with GPS systems that may never be used, now that a plan has been scrapped.
A multi-million dollar scheme had been started to fit out buses with GPS, linked with a smartphone application that would display the location of buses all over the city.
The program was started over two years ago in the effort to get more Melbournians onto buses. Now, after having fitted hardware to around 1440 public buses, Public Transport Victoria have suspended the project indefinitely, making a late decision that the system's technology is inadequate.
It was meant to be switched on last year.
In a letter to bus operators allegedly uncovered by Fairfax media, bus operators were told to "arrange for the [bus tracking system] fuse to be removed on each bus at your earliest convenience".
"As of the 14th September 2013, the communication of the BTS equipment fitted to your buses will cease," the letter, reportedly by Norman Gray - PTV's director of network operations, says.
The unsigned letter may or may not have been distributed to drivers, but a PTV spokesperson confirmed the project has been suspended.
"Given the age of the technology, the review indicated that progressing with the tracking system in its current format is not cost effective... PTV has suspended the rollout of the system and is investigating newer technologies."
Chris Lower, chief of the Bus Associations said PTV was correct to suspend the system, because the technology was unreliable.
The technology was intended to improve services for passengers, but possibly could have been used to increase drivers' adherence to performance targets.
Bus operators currently do not have to meet the same reporting standards as tram and train drivers. Former Victorian auditor-general Des Pearson noted in a 2009 report on Victoria's bus contracts that the existing bus performance monitoring regime was inadequate.
Victorian Opposition Leader Daniel Andrews used it as an opportunity to take a swing at his counterpart in power, saying; "Victoria's trains are overcrowded, skip stations, fail to meet performance and punctuality targets and the bus tracking system, which would have improved bus service performance and punctuality, looks to have been scrapped."