Blockades and disobedience in angry workers' plan

Print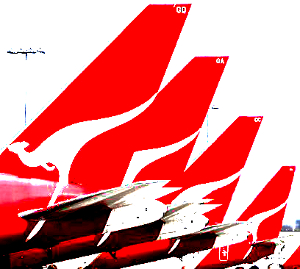 Union workers have threatened to employ 'civil disobedience' in protests of large-scale job cuts.
Qantas employees and members of the Transport Workers Union (TWU) says there are a number of techniques they can employ short of striking to protest the planned firing of the equivalent of 5,000 full-time workers.
Several hundred members rallied in Sydney over the weekend, with TWU national secretary Tony Sheldon telling attendees that they should not accept their employer's plan.
"Whether it's blocking roads, whether it's civil disobedience ... but we won't be like Alan Joyce," he said.
"We'll give the community a warning and make sure people will have a chance to make alternative arrangements.
"As a community we have a right to stand up, we have a right to say to this company and to the Government that 'you have to fight for Australian jobs', because we're prepared to."
In a statement responding to the TWU's claims, Qantas said the union was wrong.
Qantas claims it is reducing executive pay and working to make as many voluntary redundancies as possible.
Meanwhile, the heavy maintenance base at Avalon Airport near Geelong has closed its doors.
Around 300 engineers and skilled maintenance workers have clocked-off for the last time.
Interviewers at the site said workers were concerned for their future.
Some older staff have been forced into early retirement, and with the recent closure of several other similar facilities nearby, many workers will now be looking to move elsewhere to find a job.