Blame flung in train fight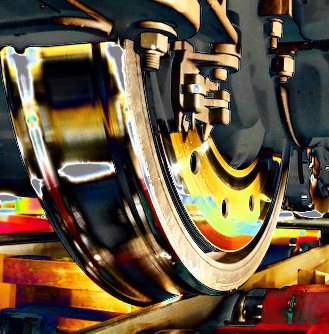 There was politics at peak hour in NSW this week as an industrial relations stoush led to cancelled train services.

Sydney's trains have started running again after a day of chaos and disruption for commuters, with negotiations between the rail union and government leading to the network being shut down.
The transport union claims the New South Wales government chose to shut down services despite an agreement reached over the weekend that meant full strike action would not be taken.
The NSW Government insisted workers were on strike, and blamed its Labor opposition for instigating the action, but the workers said they turned up to work on Monday and found themselves locked out.
Services across the state, including routes connecting Sydney to the Blue Mountains, the south coast and Newcastle, were disrupted. Some buses were put on, but many commuters still had no options or were left with significantly increased travel times.
NSW transport minister David Elliott accused the Rail, Tram and Bus Union (RTBU) of "hijacking the city" with "terrorist-like activity".
The state government chose to shut down services because it felt the union's planned industrial action made the rail network unsafe. The union said its plans were for industrial action that only transport managers would have noticed, not a full strike.
NSW Premier Dominic Perrotet repeatedly referenced "safety" issues if the trains were allowed to run. When pushed, Mr Perrottet was unable to detail the safety risk that had been so alarming.
The industrial dispute between government and union has been ongoing for months, and has already seen the RTBU engage in protected stop work actions.
Much of the debate has been over pay conditions and concerns about privatisation.
On Saturday, the government asked the Fair Work Commission to block the union from taking action. Negotiations before the commission over the weekend reportedly ended in an agreement on Saturday night.
That agreement was for the union to drop some planned industrial action including an overtime ban and for members to only work to a "master roster"; working only their set shifts without changes.
But NSW industrial relations minister, Damien Tudehope, claimed on Monday that the union "walked away" from the deal.
"In those circumstances, with the work practices being put in place and the withdrawal of services in the way that they were outlined by the union, Sydney Trains took the view that we could not properly, reliably and safely operate Sydney trains," he said.
The union said the government did not understand what it had agreed to.
Mr Elliot later conceded there had been some "misinterpretation" of Saturday's deal on the part of the government.
He says the matter is now before the Industrial Relations Commission.
The RTBU says an agreement was struck to resume service at a reduced capacity this week.