Billions saved for big companies in gas-boat vote

Print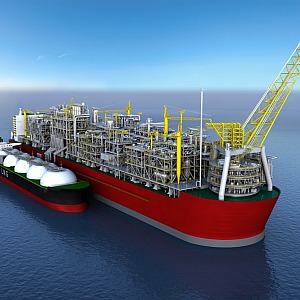 The Woodside energy firm has announced that its partners in the massive Browse project have signed off on the use of floating liquid natural gas technology at gasfields off the coast of WA.
The decision has been decried by many in the industry, saying it will deprive the local economy of billions.
Companies involved in the project including Shell, PetroChina and Japan's Mitsubishi and Mitsui have agreed to move forward on a basis of design work centred on FLNG.
"The BOD phase will be executed by Woodside as operator of the Browse joint venture, with support from Shell as the FLNG technology provider, to enable the optimal development of the Browse resources," Woodside said in a statement.
"Work will commence immediately to undertake all of the necessary studies and work required to place the Browse joint venture participants in a position to consider the commencement of FEED for the selected development concept in 2014."
Woodside says it tried to establish the onshore site earlier this year, saying that more workers and economic benefit would come from processing gas on solid ground . That plan was scuttled by the interests of the investing companies, which are looking to cut costs by processing offshore.
The Western Australian Premier has vehemently opposed the offshore plan, now Woodside say they will make a final decision on the investment in the first of three FLNG vessels by 2015, with first production in 2017.