Bill up for new ICAC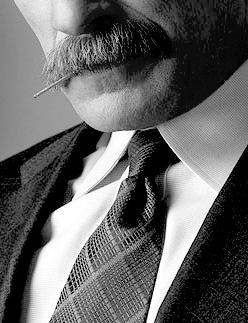 The Northern Territory's Labor Government says it will have an anti-corruption commission up and running next year.
Legislation to guide the formation of the new body has passed in the NT Legislative Assembly, signalling progress on a promise first made in 2015.
The Government says its Independent Commission Against Corruption (ICAC) will help "restore trust" with Territorians after a period of scandal and instability.
NT politics has seen its share of political donations issues, travel rorts and dodgy investments.
The Government says many of the issues relate to its predecessor, a CLP Government.
"Trust in government was eroded after a tumultuous four years under the former CLP government and we promised Territorians we would rebuild that trust by building a powerful and independent ICAC," NT Attorney-General Natasha Fyles said.
But Labor also faces scrutiny over a 2012 decision to grant a rent-free lease to a union.
The proposed ICAC will have broad and retrospective powers to investigate anyone involved in the expenditure of public money, including public servants, judges, police, statutory officers, contract service providers, recipients of government funded-grants and politicians.
"We make that absolutely clear that we will be held to account by this ICAC, just the same as anyone else that deals with or receives taxpayer dollars," Ms Fyles said.
The Government says it wants the ICAC's powers to be wide-ranging enough that it can effectively investigate corruption, misconduct, unsatisfactory conduct and "anti-democratic conduct".
"The ICAC will have the power to seek warrants under surveillance and telecommunications interception legislation as well to conduct unlawful activities and assume false identities," Ms Fyles said.
The retrospective powers mean there will be no time limits on how far back the ICAC can look.
"It could be like an onion, you start to look at one issue and as you unpick that, the layers peel away and more and more issues become apparent," Ms Fyles said.
The Government insists its ICAC will be independent, but there are concerns that it is too close to the process of appointing the Commissioner.
A report commissioned by the previous CLP government recommended South Australia's Corruption Commissioner, Bruce Lander, be the first to fill the role, in order to assure both "independence, and appearance of independence, from the influence of familial and personal connections that often arise in the Territory".
It is an issue that came to light when interstate investigators had to be brought in to examine allegations against the former NT police commissioner, John McRoberts, due to his strong personal and professional connections to the case.
"There'd be an advantage to being from interstate but it's about having someone who can do their job and there's also an advantage to having someone who understands the Territory context," NT Chief Minister Michael Gunner said in June.
The Government says the ICAC will still be able to call on investigators from interstate, and that the Commissioner would not be someone with recent involvement with political parties.
"The Bill has tougher anti-political restrictions for the commissioner than anywhere else in Australia," Ms Fyles said.