Big guns ditch coal for climate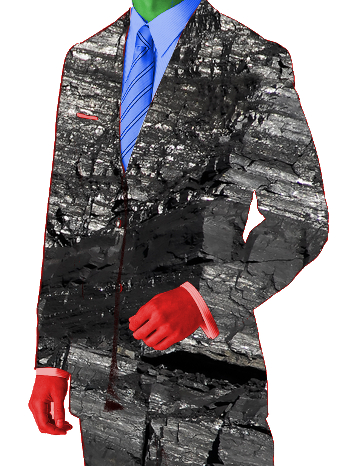 The OECD nations have decided to limit coal plant financing.
Government financing for inefficient coal-fired power plants will be restricted under the terms of a deal struck just day away from major global climate talks in Paris.
Two years of hard negotiation has led the OECD to reach the historic agreement that export credits for new coal plants would be reduced as a measure to slow man-made climate change.
It means the world's richest nations will stop financing large coal-fired plants if they cannot show they are using the most efficient technology available.
But the OECD countries will still allow credits for inefficient plants if they are small enough, and located in developing countries.
It is understood that Australian representative were the ones to negotiate the exemption for countries like India, where around 90 per cent of the population does not have access to electricity.
A central argument in Australia's vociferous support for coal power has been that it will lift India out of energy poverty.
However, experts say that because much of India is not even connected to an electricity grid – small modular renewable systems (which become cheaper every day) would be a much more effective way to power the people.
Energy Minister Josh Frydenberg claims coal will play a vital role in bringing power to one billion people who do not have access.
"Coal is still a major part of the energy mix," he told ABC radio the day before the deal; was signed.
"Coal is not going away."
The major aim of the new OECD deal is to push coal exporters and buyers away from low-efficiency technology.
But Mr Frydenberg insists that burning high-quality coal like Australia's will bring down emissions.
Trade Minister Andrew Robb has described the new rules as the "right balance" between efforts to cut emissions and the need to ensure that developing nations have access to adequate power.
World leaders will meet Paris in just over a week, for a United Nations climate change conference that many hope will see the 196 countries attending strike an effective deal to limit global warming.