Big firms blocking green drive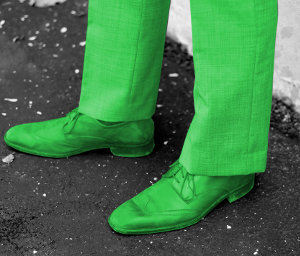 Analysts have accused major corporate 'influencers' of blocking action against global warming.
A new report says some of the world's biggest companies have been thwarting steps to limit climate change, including oil giants ExxonMobil and Chevron, and global car firm Toyota.
Two Australian fossil fuel lobby groups are included in the list of the world's most obstructive organisations when it comes to climate change policy.
London-based climate advisory firm, InfluenceMap, has issued its latest Climate Policy Footprint report, which offers an explanation for why regulators in some countries have struggled to build support for more ambitious climate policy.
It also indicates why other countries - such as Australia - are increasingly viewed as a roadblock in global negotiations.
InfluenceMap analysed more than 50,000 pieces of evidence covering hundreds of the world's most significant companies and trade groups.
Each company's score is based on an assessment of its climate policy advocacy (including the various trade groups it is a member of) and the intensity of this engagement. It is then adjusted to take into account the company's economic and political clout.
US-based oil companies dominate the top spots - ExxonMobil (1st) and Chevron (2nd). Several others make the top 25 - ConocoPhillips (7th), Phillips 66 (12th), Valero Energy (13th) and Occidental Petroleum (22nd).
The results shed light on the intense resistance to the Biden Administration's efforts to transition the US economy away from fossil fuels.
Toyota (3rd) is the highest-placed automaker, reflecting its opposition to phase-out dates for ICE/hybrid vehicles. Other automakers to make the list include BMW Motors (18th), Daimler (24th) and Hyundai (25th).
Two Australian industry groups made the list – the Australian Petroleum Production & Exploration Association (12th) and the Minerals Council of Australia (13th).
These two lobbies are accused of taking a negative approach on climate policy, sometimes in spite of the seemingly more progressive attitudes of their members, such as mining giants, BHP and Rio Tinto.
"From both we see very, very strong engagement on climate policy, pushing the role of fossil fuels in a way that is misaligned from science based benchmarks and science based pathways on how to deliver net zero, and maybe this isn't surprising given their remit, but in fact, many companies that they represent have committed to net zero," says InfluenceMap director Edward Collins.
APPEA chief executive Andrew McConville says the group does not lobby against action on climate change.
"We as an industry are absolutely committed to net zero and that's the fact that, you know, these guys at InfluenceMap conveniently ignore," he told the ABC.
"We're happy to take the scrutiny but we are committed to net zero."
He rejected the claim that the industry group is "obstructionist".
"Not at all, you know, to suggest that an organisation like APPEA is, is being obstructionist in any ways, is perhaps disingenuous at best and probably dishonest at worst," he said.
Minerals Council of Australia chief executive Tania Constable says InfluenceMap has displayed an ongoing "inability to properly report MCA's climate change position".
"The MCA supports the Paris Agreement and is working towards real climate change action and an ambition of achieving net zero emissions by 2050," she said.
"Most puzzling is Influence Map's criticism of the MCA for supporting all low emissions technologies and characterising this as weakening the EU's classification system."