Big claims expected after wage ruling

Print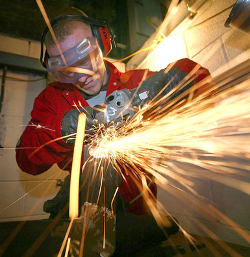 A court ruling has found an industrial loophole leaving Queensland apprentices underpaid for almost four years.
Apprentice tradies could be in line for a payout after the Federal Court in Brisbane found over 4,000 trainee electricians were short-changed due to an expired state award that saw them paid less than $9 an hour.
More apprentices, from trainee hairdressers to plumbers and butchers, are now expected to mount lost wage claims due to the fact they should have been under federal awards.
The wages battle started in 2015 after the Fair Work Commission found an apprentice agreement by All Trades Queensland - which bills itself as Australia's largest commercial supplier of apprentices – reflected an expired state award of $8.75, rather than the modern federal award of $13.07 an hour.
All Trades Queensland appealed before the full bench of the commission, but the commission upheld the ruling.
They then joined with the Housing Industry Association and Master Builders Queensland to apply to have the Federal Court strike down the ruling, which failed.
Unions say backpay claims could total between $100 and $200 million.
Electrical Trades Union Queensland apprentice officer Scott Reichman said the ruling proved payments under the expired deal were "always illegal, and means we can seek wage justice for these young people".
Mr Reichman said trainees who suffered under "broken workplace laws" from the start of 2014 in the electrical sector alone would be in line for over $70 million in underpayments.