Big blip in job stats

Print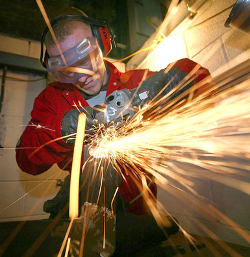 Australia's unemployment rate has remained steady at 5.9 per cent, with the creation of 74,500 full time jobs.
This increase was tempered by the loss of 13,600 part-time jobs in March, leading to a total participation rate increase of 0.2 per cent to 64.8 per cent.
Experts say
the ABS appears to have found there were more people in the labour force than previously estimated, leading to the significant increase in full-time jobs while keeping the actual unemployment rate the same.
Analysing the most recent figures as the latest in a trend, CommSec chief economist Craig James says employment actually rose by about 16,5000 jobs in March.

Still, the figures were enough to push up the value of the Australian dollar upon their release.