Big bang won't stop SpaceX quest

Print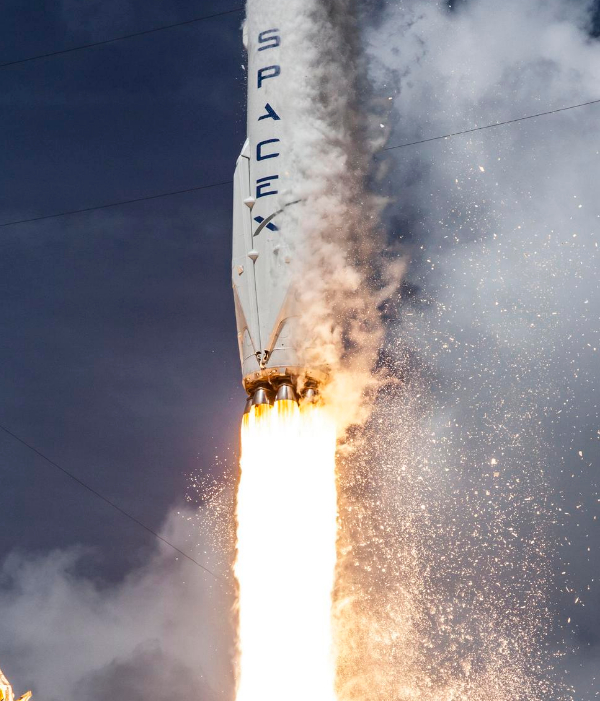 The sudden explosion of a multi-million dollar engineering project has been dubbed "an anomaly".
Private space exploration company SpaceX has been minimising its disappointment after the explosion of its Falcon 9 Reusable (F9R) rocket over Texas this week.
"Rockets are tricky," said a greatly understated tweet from SpaceX founder Elon Musk.
"Three engine F9R Dev1 vehicle auto-terminated during test flight. No injuries or near injuries."
The rocket exploded around 38 seconds into its launch, when mission controllers noticed what they called an "anomaly", triggering the rocket's self-destruct.
No more light has been shed on the nature of the anomaly, other than SpaceX's assurance that the rocket remained within the designated flight area and that a Federal Aviation Administration representative was on hand.
"With research and development projects, detecting vehicle anomalies during the testing is the purpose of the program," an official statement said.
"Today's test was particularly complex, pushing the limits of the vehicle further than any previous test. As is our practice, the company will be reviewing the flight record details to learn more about the performance of the vehicle prior to our next test."
SpaceX says it has not wavered in its program to send humans to Mars within a decade.
It should be noted that the history of rocketry has been one of anomalous explosion, gremlins, bugs and downright failure.
Amateur footage of the SpaceX Falcon 9 explosion is available below.