BHP gives broad update

Print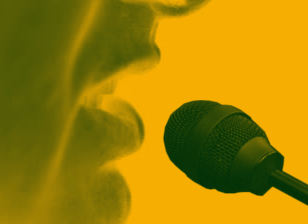 BHP boss Andrew Mackenzie says the company is finding its own ways to develop renewable systems while maintaining consistent supply.
Mr Mackenzie has made an address and taken questions at BHP's AGM in Melbourne.
He said plans to exit shale oil and gas assets in the US are still in progress.
"We will be patient … we know what the acreage is worth in our hands and we are prepared to take time to best maximise shareholder value," Mr Mackenzie said.
One shareholder asked about risks to BHP operations posed by power outages such as blackouts in South Australia.
The chairman said BHP was examining its options.
"Clearly we should look at other options for the security of supply … renewables will play into that," he said.
But he stressed that the company does not have the answers to the "conundrum" of affordable and reliable energy that can help mitigate the changing climate.
"We are also quite dedicated to the development of carbon capture and storage," Mr Mackenzie said.
He was also asked a string of questions about the 2015 Samarco mine disaster in Brazil, which destroyed several towns, killed 17 people, displaced thousands and polluted the Doce River.
The BHP chairman said the company was developing a global tailings dam management standard in response.
The Brazilian court has recently decided to resume criminal proceedings over dam collapse, after a suspension in July to consider claims whether key evidence had been collected legally.
The company will not reveal its estimates for how much the disaster might cost it.
"It's going to last for many years. We have made provision for this," chief executive Andrew Mackenzie said.
"The litigation costs are very difficult for us to estimate and I would rather not go out there with a figure just yet."
Protestors outside the AGM called for BHP to leave the Minerals Council of Australia.
The company has faced a shareholder motion brought by the Australasian Centre for Corporate Responsibility to force it to review its membership of all industry lobbies, including the Minerals Council.
The shareholder activists want the review to reveal how much membership costs and whether the goals of the industry groups fully align with the company's stance on energy and climate change.
BHP says a voluntary review of its industry group memberships should be completed by the end of 2017.