BHP boosts seafloor tech

Print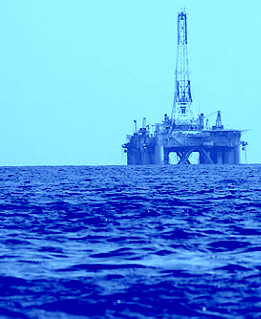 BHP is working on ways to drill deeper into the ocean floor in the search for oil.
BHP Petroleum has conducted an ocean bottom node (OBN) survey in the Western Gulf of Mexico (GOM) to allow it to seek more complicated targets.
The innovative study uses seismic technologies to address challenges in imaging sub-salt stratigraphy.
BHP has been an active explorer and producer of oil in the United States Gulf of Mexico for over two decades.
"As you know the Gulf of Mexico is one of the oiliest bases on the planet," BHP head of innovation Michelle Thomas said.
"There's been many giant fields found across the industry, and it's had a history of the technology evolving in lockstep with exploration. So as the technologies evolve, we've been able to drill deeper and more complicated targets."
OBN is already a proven seismic technology, Ms Thomas said, but BHP is the first to define its competitive advantage in the Western GOM.
Using OBN to address the sub-salt imaging challenge in the Western GOM has "pushed the envelope in terms of scale, scope and application", she said.
"Our analysis of the Gulf of Mexico indicated that there is still significant remaining potential. And it focused us into two main areas: one, in the Western Gulf of Mexico, and also the Mexican sector," BHP vice president exploration and appraisal Niall McCormack said.
"BHP Petroleum's exploration strategy is to target areas where we can find Tier 1 opportunities. It's areas that we can explore for a decade and produce for half a century."