Barnaby backs coal

Print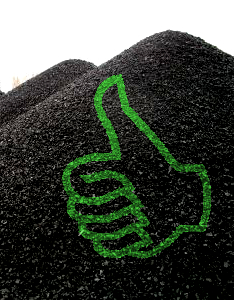 Barnaby Joyce says the lights would 'go out' if coal was phased out.
The Deputy Prime Minister spoke to reporters over the weekend as the Federal Government prepares its response to the recent Finkel Review.
The Nationals leader said if coal was phased out "then your TVs should go dark and the lights go out".
He said the Government "wouldn't rule out discussions" about refinancing failing coal power plants with Commonwealth money.
"We're not going to rule ourselves into something but I'm not going to rule it out because to do so would be to fall into the alternate church where somehow we're going to keep poor people in power without having the capacity to actually deliver the power to them and we're just not going to do that," Joyce said.
Ignoring the existence of viable alternative like gas, pumped hydro, and related battery storage technologies, Mr Joyce said that of baseload power did not come from coal, it would have to be sourced from "the fairies at the bottom of the garden".
"I flew in this morning, it was a beautiful day, not a puff of wind and if memory serves me correct, it was dark last night, so you switched off your coal-fired power stations, how do you turn on the lights?"
But in a separate interview, energy minister Josh Frydenberg declined to support government funding for new coal fired power stations.
Mr Frydenberg said coal would be part of Australia's energy mix for "decades to come", but that he did not want to "jump the gun" on government financing of new plants.
However, he said "if somebody out there in the market" wanted to build a new plant, he would not be opposed.
The Turnbull government is expected to propose a higher baseline for the new clean energy target that would allow coal to stay in the mix.