Award rewards ethical enterprise

Print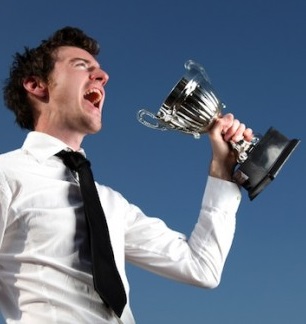 An award has been created to recognise Australia's most conscientious business - in an effort to make the country a better place for everyone.
The Ethical Enterprise Awards were inaugurated this year, seeking to highlight the work of any business that operates in the best interests of all stakeholders, customers and the environment.
Paul Smith, general manager of strategy for Australian Ethical Investments says: "Evidence is constantly showing good-conscience businesses are performing better on average than the business-as-usual investments... what would the world be like if every organisation looked after all the stakeholders?"
Director of Moral Fairground, Susanna Bevilacqua, says: "We're trying to identify sustainable enterprises, both environmentally and financially. We want to see businesses that are a benefit to the community, who contribute positively to society through their trading practices.
"How do we create a society where everyone profits?"
Mr Smith says it is a myth that profits and ethics are inversely linked.
"Bloomberg did a study of share price against a company's health and safety record and found that companies with better records performed better," Smith said
"It's about aligning your values with your money and proving that you'll be at least no worse off. Investing ethically can give you competitive returns. If you've got a strong ethical conviction around what your money is supporting – it might be animal rights or oil or coal – we want to prove you can invest in renewable energy or health care and be no worse off."
Moral Fairground and Australian Ethical are putting on the Ethical Enterprise Award this year to seek out the most inspirational ethical enterprise in Australia, creating positive social and economic impact in a local or overseas community through innovative, conscientious trade practices.
Nominations are open until September 30, and can be made at http://moralfairground.com.au/