Authority to push for higher target while being shot down

Print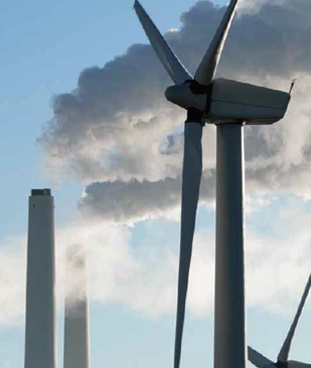 The Climate Change Authority has called the Federal Government's emissions reduction target inadequate, and not credible compared to other nations'.
A draft report has come out today suggesting the Federal Government increase its target for reductions from its current level of 5 per cent by 2020. The report says the figure would leave Australia lagging behind other countries' efforts to mitigate their effect on nature.
The independent climate policy adviser to the Federal Government has not recommended a definitive new target, but has raised several options for a modified approach.
The Climate Change Authority says there could either be a 15 per cent reduction by 2020, with a trajectory range of 35 to 50 per cent by 2030; or a 25 per cent reduction in emissions by 2020, with a trajectory range of 40 to 50 per cent by 2030.
The report, which is now open for submissions and feedback, says the current target means greater efforts would have to be made to catch up between 2020 and 2030 to have any meaningful effect at all. It suggests Australia gets ahead of the curve by taking stronger measures now.
The Coalition Government is currently trying to shut down the Climate Change Authority and end its work reporting on the state of environmental policy and effects. Reports say legislation will be introduced in the first sitting of Parliament to abolish the authority.
The Authority will be moving to get its report out before the government collapses it completely. The draft is available for public consultation until November 29, with the final policy recommendations due in February 2014.
The Opposition's Environment spokesman Mark Butler says Australia should at least try to compete with other nations' targets, if it is not willing to be a leader.
"The United States is working to a reduction target of 17 per cent by 2020," Mr Butler said.
"Europe other countries have similar targets.
"This is a debate we need to have and I'd like to see the independent voices maintained in the debate rather than shut down."