AGL unveils Torrens plan

Print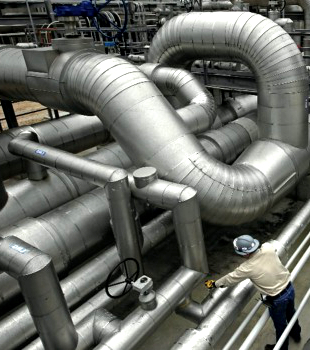 AGL has announced plans for a new $295 million gas-fired power station at Torrens Island.
The energy company wants to replace its 50-year-old Torrens Island A unit, which is currently used only on days of very high demand.
AGL says its proposed 210 megawatt gas-fired power station could create 200 construction jobs and be completed in early 2019.
The station will be known as the Barker Inlet Power Station, and construction is set to start in October.
AGL managing director Andy Vesey said it would "create a secure energy system" in South Australia.
"We are delighted that we are now able to confirm that Barker Inlet Power Station will be developed, improving reliability and security of supply in South Australia using modern responsive technology that is more efficient and less carbon intensive than the pre-existing plant," he said.
Opposition energy spokesperson Dan van Holst Pellekaan said the Government should shelve its own $500 million plans for a taxpayer-funded gas generator.
"Having AGL announce that it is going to build a new power station here in South Australia is very positive but the Government said that would never happen so clearly the Government's plan is flawed from the start," he said.
Energy economist Danny Price said AGL's plans would not clash with the Government's.
"Remember of course that what AGL is doing is replacing an existing power station, so there won't be a net increase in the capacity in the market," he said.
"So we've still got a shortage of secure capacity, so that power station just sits there to make sure customers aren't turned off."