AEMO backs better links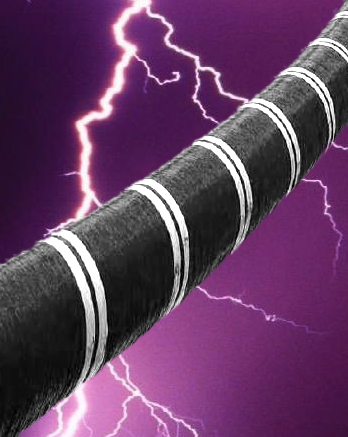 The energy regulator has backed billions of dollars worth of infrastructure upgrades.
The Australian Energy Market Operator (AEMO), which oversees the electricity and gas markets, says that a new interconnector from SA to either NSW or Victoria, and a second Bass Strait interconnector to Tasmania, would stabilise the national energy grid.
A new AEMO report also calls for a strengthening of the existing link between NSW and Queensland as well, with each project forecast to cost between $500 million and $1 billion each.
Energy Minister Josh Frydenberg says more interconnectors would be a good idea, but they would be a state responsibility.
But the federal government has been involved in funding interconnectors before, leading some to suggest it could contribute again.
Government-commissioned studies have previously called for a second interconnector to Tasmania (partly funded on the federal level) and for the Clean Energy Finance Corporation to become more "actively involved in the process from the start, bringing its expertise, analytical and financial capacity to the decision making process".
AEMO chairman Tony Marxsen says more interconnectors would make the system more resilient, and make room for more renewable supplies in the National Electricity Market.
"In short, we're projecting that a more decentralised grid must be a more interconnected grid," Dr Marxsen said.
"We are going to need more interconnectors to get the full benefits of a decentralised grid."
Some proponents have argued that interconnectors could constitute a sort of market-based renewable energy investment stimulus, allowing operators to build renewable energy assets wherever it is most efficient, and know that the power they generate will be transmitted anywhere in the country.
But critics say the major interstate works are too expensive, take too long to build, and are not necessary if better battery storage is available.
Dr Marxsen says AEMO modelling still found there would net benefits by the time the interconnectors were finished.
"Taking the long-term view of two decades, we're finding a combination of the augmentation of the grid would deliver benefits to Australia," he said.
But he admits that the costs of the regulated assets would be borne by consumers in the form of higher electricity bills.
To minimise the costs to consumers, the regulator wants full contestability in any interconnector plans, which is currently only available in Victoria.
"We strongly believe in a fully contestable regime. We believe there is no substitute for direct, competitive procurement. If it's built by a regulated monopoly then the cost of it goes onto its asset base and they are allowed to take a regulated rate of return on that [by passing it onto their customers]," Dr Marxsen said.
At the moment, coal and gas generators provide a steady reliable supply of electricity – keeping the grid at the required frequency of 50 hertz – something that is a challenge for wind and solar plants that do not produce any power when there is no wind or the sun is not shining.
AEMO predicted coal generation would fall from 74 per cent of NEM generation in 2016-17 to 24 per cent in 2035-36, increasing the need for frequency and voltage support from other sources to maintain a reliable supply.
AEMO's 2016 National Transmission Network Development Plan (NTNDP) is available here.