AdBlue supplies drying

Print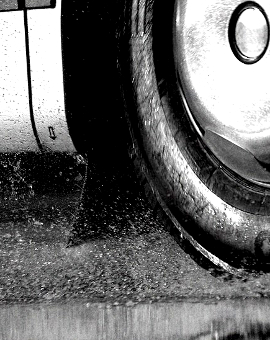 The shortage of a critical chemical could threaten Australia's trucking industry.
The National Road Transport Association says China has stopped exporting urea, which is used to make AdBlue - a chemical to remove pollution from the exhaust of diesel trucks.
"In most of the modern diesels, there's a chemical added to the system called AdBlue," Warren Clark from the National Road Transport Association has told reporters.
"A lot of the AdBlue, or the chemical that goes into making it, is imported from China.
"The supply of that chemical urea has dried up from China. And hence, there's now a massive shortage of AdBlue In this country."
Not only is urea central to the trucking industry, it is also used to make fertiliser for agriculture.
Mr Clark says there may be a number of reasons for the supply from China being switched off.
"We've heard things like the cost of fertiliser in China has internally gone up dramatically, and a large portion of that is urea," he said.
"So what they've said is that they do not want to export any urea to try and keep the price of local fertiliser down.
"It may be that there's some sort of trade issue that they've got with other countries around the world.
"It's not just Australia that's being impacted by this, you know, the whole world is going to be impacted by the lack of this AdBlue chemical.
"So we're talking about trucks, we're talking about tractors, harvesters, agriculture, we're talking about power generation in South Australia, we're talking about the whole country is going to be impacted if we don't solve this lack of supply."
He said some major trucking firms are already running low, and there is only enough supply of AdBlue to last to February next year.
The issue has been raised with the office of Deputy Prime Minister Barnaby Joyce. The government says it is monitoring the situation.