ACCC reports on rises

Print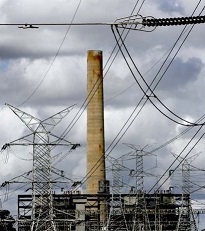 The competition regulator has issued a report showing the scale of recent power price rises.
The Australian Competition & Consumer Commission (ACCC) has released its latest Electricity Markets Inquiry report, including an update to reflect current market conditions that shows electricity price rises have been significant and unprecedented in recent weeks.
During the first two weeks of June, wholesale electricity spot prices rose significantly. Volume weighted average spot prices ranged from $341/MWh to $590/MWh depending on region, roughly 5 times higher than in the first quarter of 2022.
Base futures contracts also became significantly more expensive, reflecting market expectations of a sustained period of high wholesale prices.
"There is no doubt that international factors such as the war in Ukraine have heavily impacted the global gas supply and prices. A cold start to winter and a reliance on ageing coal-fired power stations amplified challenges already facing the Australian energy market," ACCC Chair Gina Cass-Gottlieb said.
"We are acutely aware of the pressures that rapidly rising energy prices are placing on Australian households and businesses. We are working closely with our colleagues at the Australian Energy Regulator to monitor the market and to take action against conduct harming competition or consumers and to preserve the competitiveness of our energy markets."
In response to these challenges, the Australian Energy Market Operator (AEMO) suspended operation of the National Electricity Market last week.
"This provided the market operator the best avenue in the circumstances to ensure secure and reliable supply of electricity," the ACCC says.
Many Australians are worried about the prospect of higher energy bills. In some cases, retailers have contacted customers advising that their prices will go up and suggesting that they switch provider.
"The market is changing rapidly so keep up to date about your plan and the prices you're paying." Ms Cass-Gottlieb said.
"It may also be harder to find another plan at the moment, as some retailers are not accepting new customers. Nevertheless, it is important to ensure that customers shop around to ensure they are on the best deal available to them."