ACCC asked to check Acland ads

Print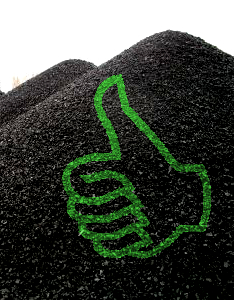 Opponents of a Queensland coal project have called on the ACCC to investigate what they say is misleading advertising.
The New Hope Group's New Acland project is on track to be the first coal proposal in Queensland history to be refused mining licences.
The company has launched an advertising campaign claiming "thousands of jobs" are at risk if the state government does not approve its expansion.
The ads feature the logos of 40 other companies that allegedly support the expansion, which Queensland's land court has urged the government to reject.
The Lock the Gate and the Oakey Coal Action Alliance has complained to the Australian Consumer and Competition Commission (ACCC), alleging that the 40 companies and New Hope have breached a provision of Australian consumer law against "misleading or deceptive conduct".
The allegations state that key statements in the advertisement about the future employment of "thousands of Queenslanders across the state" are at odd with findings made by the land court.
The complaint alleges that the advertisement breached the law by including other company logos, which they claim made the an act "in trade and commerce".
"We would like to see you act urgently to address this breach of the Australian consumer law, especially as it involves such a large number of companies, and given our evidence for the breach rests on evidence that has been rigorously tested in the Queensland land court," it says.
The advertisement says: "If New Acland stage 3 isn't approved and the [existing] mine closes – we'll lose thousands of jobs and billions rom the Queensland and Australian economy over the life of the project."
"We need to end this uncertainty for our communities now.
"That's why we're calling on the state government to stand up for Queensland jobs by standing up for New Acland stage 3."
But the recent land court ruling found that the predicted jobs figures in New Acland's environmental impact statements – 3,550 and 1,556 respectively – are "not supported by the current expert evidence".
Both the ACCC and New Hope are yet to respond.