ACCC allows big SA power bids

Print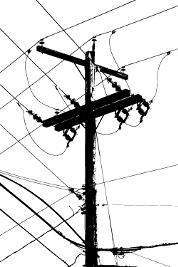 The Australian Competition and Consumer Commission (ACCC) has approved plans for 27 South Australian businesses to bulk buy electricity.
The group of SA's biggest businesses, led by the SA Chamber of Mines and Energy, will jointly tender for electrical supply contracts to fight the rising wholesale cost of power.
The group comprises an electrical load of 269 megawatts, or about 16 per cent of the state's total demand.
The group includes some of the state's biggest industrial and retail power users Arrium, Adelaide Brighton Cement, IGA, Nyrstar, Oz Minerals and the Shahin group.
"The greater combined load increases the group's bargaining power in the retail supply of energy contracts in South Australia, which will be good for competition in a market which is highly concentrated at times on the supply side," ACCC chairman Rod Sims said.
"This joint tender has the potential to change wholesale market dynamics by allowing generators to use existing plants more efficiently, or encouraging new entrants into South Australian electricity generation.
"This could bring the benefits of increased competition into the wholesale market for electricity."
Mr Sims said the savings would be of public benefit.
"The ACCC considers there will be minimal public detriment from the proposed conduct, given the proportion of total market demand represented by the group," he said.
The South Australian Government is also tendering for a company to supply 75 per cent of the Government's energy needs.