ABS shows exploration drop

Print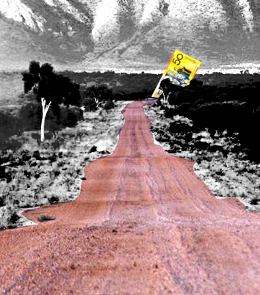 Australian Bureau of Statistics (ABS) stats show exploration activity in Australia continues to fall.
Association of Mining and Exploration Companies (AMEC) chief executive officer Simon Bennison says greenfields and brownfields mineral exploration metres drilled and expenditure have continued their long-term downward trend.
"Reversing this trend and increasing Australian mineral exploration is crucial for the future of Australian mining and driving the next cycle," Bennison said.
"In original terms, total metres drilled fell 13.7 per cent. Greenfields drilling fell 26.6 per cent and brownfields fell 5.6 per cent in the March 2017 quarter."
"In original terms, mineral exploration expenditure fell 16.2 per cent ($65.5 million) to $337.6 million in the March quarter 2017. Expenditure on greenfields exploration fell 21.4 per cent ($28 million) and expenditure in brownfields area's fell 13.8 per cent ($37.5 million)."
Bennison said the mines of tomorrow depended on lifting greenfields exploration.
"There are vast areas of Australia that have never been explored, or are under explored and still highly prospective. The economic opportunities from discovering new mines to replace those that are coming to an end, are enormous. But, discovery will come from drilling holes in the ground," Bennison said.
"The government's decision to axe the Exploration Development Incentive from the budget removed an incentive designed to increase investment in greenfields mineral exploration in the long term. It effectively increased the after-tax cost of exploration by 30 per cent for many Australian junior greenfield explorers."
He concluded that economic growth and jobs were being put at stake for lack of small and sensible investments.