WA beef money questioned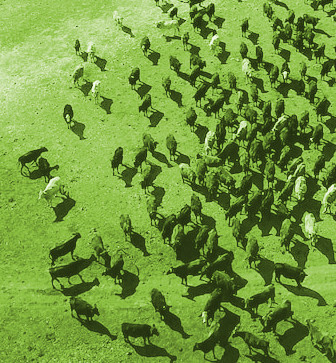 Political donations appear to have influenced the outcome of a development application in WA.
Reports say that the West Australian government initially rejected a cattle company's application to destroy bilby habitat next to an ecologically sensitive wetland, but approved the clearing after political donations were made.
Pardoo Beef Corporation has cleared 840 hectares of bilby habitat immediately adjacent to the nationally-significant Eighty Mile Beach wetland, south of Broome.
The company said the clearing was required to install seven giant "pivots" that draw up groundwater to irrigate cattle fodder crops.
The company applied to clear 450 hectares of bilby habitat in early 2016, but this bid was rejected due to environmental impacts.
Pardoo Beef Corporation had never made a political donation when it applied the first time, but after donating money and lobbying the WA government, a remarkably similar clearing proposal was approved.
The only difference between the rejected plan and the approved one was the removal of 50 hectares not within the pastoral lease in the first place.
Documents obtained by the Australian Conservation Foundation (ACF) under Freedom of Information laws show several donations coming alongside significant stages in the process.
The WA National Party received $30,000 from Pardoo on the same day in October 2016 the application for clearing was resubmitted, while the state had a Liberal-National government in power.
A donation of $3,000 was made to the WA Labor Party on June 13, just one day after company representatives met with the Environmental Protection Agency to discuss plans. The donation also followed a meeting between Pardoo and the then-new Premier Mark McGowan.
The company has paid Perth Trades Hall - a holding entity for the Labor Party - $27,500 per year since then - allegedly the cost of an annual platinum membership to private events.
"Political donations help corporations gain greater access to decision-makers and we see this access turn into influence," ACF democracy campaigner Jolene Elberth has told reporters.
"When politicians pay attention to their donors, rather than the community they represent, decisions are made that put corporate profits ahead of the health of people and nature.
"Public disclosure of political donations should be much clearer and faster. We urgently need sensible reforms to shine a light on the money flowing into politics."
The documents obtained by the ACF also show Pardoo sent irate emails in response to government officers seeking additional environmental information.
Pardoo Beef Corporation has categorically denied any links between its donations and its clearing permit.