Pearl firm opposes harbour plan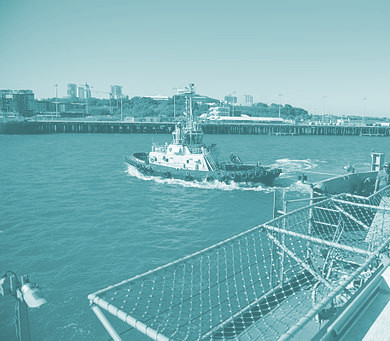 A luxury pearl company is fighting for water quality in Darwin Harbour.
Pearl brand Paspaley wants resources company TNG Limited to rethink its plan to discharge huge amounts of wastewater into Darwin Harbour, raising concerns that heavy metals will contaminate the area.
TNG has lodged plans for a magnetite processing facility at Middle Arm on the harbour's banks, where it wants to produce vanadium, titanium and iron products for export.
The project is currently before the NT Environment Protection Authority (EPA), and will also require ministerial approval.
The company had applied to dump up to 12 gigalitres of wastewater a year through a pipeline into the harbour, according to the draft environmental impact assessment documents.
But the company now says it will build a wastewater recycling plant to remove any need for harbour discharge.
The change of plan appears to have happened after Paspaley Pearls told the environmental watchdog that the original discharge plan threatens shell breeding programs at the Darwin Aquaculture Centre and other harbour nursery sites.
"Paspaley is alarmed with the proposal," the company's chief operating officer Sam Buchanan said in a submission.
"Its business relies upon the health of the harbour and the hygiene of its waters."
"Sensitive early life stages are known to be vulnerable and susceptible to very low level toxins, especially heavy metals, as is true of many marine fauna."
Dr Buchanan said that even "trace or undetectable" toxic material would have an unacceptable "cumulative and chronic effect".
"Paspaley is strongly of the view that the plant should not be approved based on the information provided to date," he said.
TNG had also originally asked to draw water equal to 25 per cent of Darwin's yearly consumption from city supplies.
However, pressure from bureaucrats, Paspaley, recreational fishers, environmental groups and the Larrakia Development Corporation have led TNG to lodge new plans.
The new bid includes a water recycling plant, and a pledge to reduce water use by 65 per cent from previous predictions.
The updated plans also include a greenhouse gas management plan featuring reviews every five years of energy efficiency, and preparation of an offsets package.
The company predicts its greenhouse gas emissions would be about 1.2 million tonnes a year, which would be a 7.1 per cent increase above the NT's overall annual emissions.
It is unclear whether planned offsets will swing the government in TNG's favour, as the NT has no clear policies on offsets.