Principal Power Systems Engineer - Renewable Energy - [Archived Advertisement]
First listed on: 07 October 2019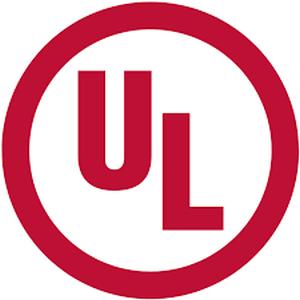 Principal Power Systems Engineer - Renewable Energy
UL is a trusted independent advisory, testing, inspection and certification body for a broad range of industries. Our comprehensive portfolio of renewable energy solutions help stakeholders plan, design, finance, build, invest, operate, maintain, and manage wind both on land and offshore, and solar throughout the project lifecycle and across the value chain. Working with UL means you have access to proven science, expert engineering, and innovative solutions that address the unique challenges of these industries. With offices in over 140 countries, a team of over 500 experts, and 35 years of experience we are well positioned to help mitigate risk and navigate complexities associated with renewable energy to empower successful outcomes.
Our customers are project developers, operators, owners, banks, investors but also OEMs. Being responsible for the project management and development of the Australia New Zealand (ANZ) market, you play a key role in developing and supporting our customers and prospects to satisfy their needs.
You will be part of the UL Renewables division. You will be physically located alongside UL colleagues from different fields, however, in this role most business related collaboration is managed remotely. Therefore, it is important that you enjoy working independently and are prepared to structure your daily work tasks. We offer continuous training on technical issues as well as communication, management and other fields of personal development. In return, we expect you to proactively grow your knowledge of products and our services. We offer you the opportunity to work in one of the world's most reputable renewable energy consulting businesses and a workplace that values integrity and scientific know-how as the key ingredients to deliver first class results.
AWS Truepower (2016) and DEWI-OCC (2012) both brands are now UL in all markets and regions around the globe, offer global wind energy certification and advisory services.
Responsibilities
UL is seeking a Principal Power Systems Engineer to join our ANZ Team.
As a member of the Technical Advisory Services team, the Principal Power Systems Engineer will be responsible for leading and managing all aspects of highly specialized engineering services on behalf of our clients for high profile independent engineering and technical advisory projects for wind, solar and storage. The role would suit experienced, power systems specialist, electrical engineers looking for a key role with a genuine passion for power systems analysis and grid modelling using software such as PSS/E, PSCAD or DigSilent/Powerfactory. Demonstrable experience is essential, particularly in the context of the Australian market, and a passion for renewable energy and resolving problems within power systems work is key.
This position responsibilities will include:
Drive the delivery of Power Systems studies for renewable energy projects across the region. Will include work across the grid connection process, from feasibility through to commissioning
Project management across projects, this is a team that works together to solve problems and team work is a strong expectation for the right candidate.
Conduct activities in line with internal procedures, accreditation schemes, legislation and industry standards.
Preparing deliverables of exceptional quality within the agreed parameters in a defined format and within an agreed timescale.
Undertake, participate in UL Grid Solutions Services and working across the broader team to deliver those services
Undertake generator performance standards compliance testing, model validation (R2) testing, and generator registration with AEMO, including liaising with site based personnel
Coordination of joint planning activities with all NEM TNSP's and AEMO
Work with multi-disciplinary team to identify project risks, barriers, and issues and propose possible solutions and mitigation strategies;
Support business development activities, including meeting with customers to explain technical details clearly and concisely
Understand and ensure company quality standards are met
Performs other duties as directed
Qualifications
Bachelor in engineering, preferably Master in Renewables, Electrical, High Voltage Engineering;
At least minimum 5 - 8 years of experience in a similar role for services focusing on providing specialist technical advisory associated wind/solar and storage Power Systems
Knowledge and understanding of all aspects of the discipline obtained through experience, networking, research and other means of professional development
Knowledge of technology and developments within the discipline
Knowledge of the transmission system reliability and performance
Knowledge of substation and transmission system components, performance and operation
Knowledge of network planning and analysis
Demonstrated initiative and innovation to depart from or adapt accepted practices and procedures
Demonstrated ability and skills to manage and deliver projects to agreed quality standards, within budget and schedule constraints
Well-developed analytical, investigation and problem solving skills
Demonstrated ability to apply sound project management methodology to manage own work
Ability to communicate effectively to customers as well as in-house;
Ability to promote our services to technical and commercial decision makers as well as to engineers evaluating our service;
Fluent in spoken and written English and other local languages;
Willingness to travel, 15 - 25% of the time as an estimation
The position will report to Engineering Leader – Renewables Asia Pacific.
We offer
A competitive salary and a bonus arrangement
An international, innovative and dynamic work environment
Personal development: a large range of trainings which enables you to develop your technical and soft skills
International career path opportunities in the future
How to apply:
Please click on the 'apply now' button and submit a cover letter plus an up to date Resume highlighting your experience. For more information please contact farhad.mollahagahi@ul.com
Location:

VIC - Melbourne
Work Type:

Full Time
Category:

Electrical/Electronics
Energy
Engineering