Ord 3 off the boil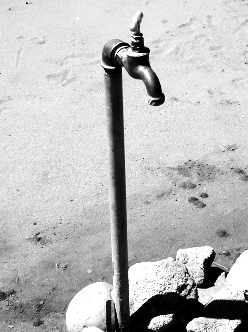 The Northern Territory Government has a Federal Government "priority" irrigation projects to the side.
NT Primary Industries Minister Ken Vowles says the new Labor NT Government would not be "actively pursuing" the Ord Stage 3 expansion into the NT.
Ord Stage 3 would have seen 14,500 hectares of land near the West Australian border used to extend the existing Ord River Irrigation Scheme into the Territory.
The Federal Government's White Paper on Developing Northern Australia put aside $5 million for an Ord Stage 3 feasibility study, claiming that the NT Government would bring the land to market "with clear title".
But since Labor ousted the Country Liberals in the NT election last August, things have changed.
Mr Vowles says a range of "internal issues" within the previous Government, and with native title holders and the Northern Land Council, meant negotiations were at a standstill.
"What's important is that the traditional owners and the land council are represented well in all those negotiations and I don't think that was done too well," he said.
"I believe as new minister we need to have a focus on traditional owners and what they would like to see there, what opportunities are available, and also bring them along on the journey."
The Chinese company Kimberley Agricultural Investment (KAI) is behind the second stage of the Ord Irrigation Scheme in Western Australia's Kimberley region, but the company said it has heard nothing from the NT Government since last year, and so is now focusing on its newly-acquired Carlton Hill Station project.
Mr Vowles say Labor is prioritising project near Katherine as "our focus for agribusiness and as a major inland port".
The Government is lining up trials of soy bean and asparagus crops in the Katherine region, after signing a memorandum of understanding with the Japanese Government.
A spokesperson for Agriculture Minister Barnaby Joyce said the Federal Government had not heard of any official change.
"Under the Project Agreement signed by the previous government, the Northern Territory has committed to progress substantial technical planning work for the Ord River Stage 3 project," she said.
"The Northern Territory Government has contracted Geoscience Australia for some of this work."
Mr Vowles said Ord Stage 3 was not completely dead.
"If somebody rocks up and wants to invest in the Ord and has some sort of agribusiness idea, well then we'd look at that and see what could come of that," he said.
"As far as agriculture is concerned, Katherine is our focus."