NT Water plans big build

Print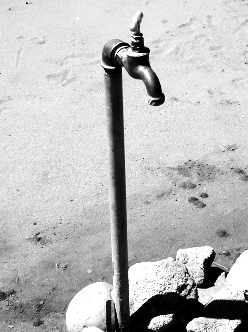 A private company is planning to build a major new water storage facility and 10,000-hectare agricultural precinct near Darwin.
NT Water Pty Ltd wants the Northern Territory Government to support its plan to build a 310,000-megalitre storage facility to capture floodwaters from the Adelaide River.
The proposed AROWS site was the location of the Power and Water Corporation's geotechnical work which found it was a good option to boost Darwin's dwindling water supply.
"The proposed facility is based on harvesting water using gravity diversion from the Adelaide River to an off-river storage facility on the eastern side of the Stuart Highway near Manton Dam," NT Water said in a statement to the ABC.
"This arrangement only diverts water during high river flow events and, unlike a dam, does not interfere with the ecological balance of the river.
"Using gravity transfer to a deep storage facility also provides enough water for the development of a 10,000-hectare irrigated farming precinct, as well as the development of intensive horticultural products based on access to water."
The water storage proposal could provide a long-term solution to water pressures currently facing Darwin.