Intentions questioned as inquiry money moves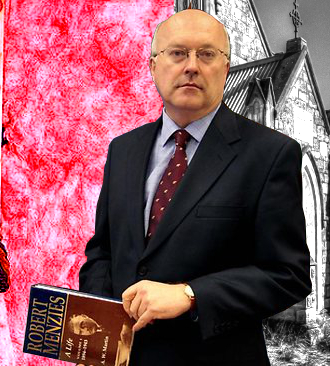 UPDATE 29/05: Attorney-General George Brandis has dismissed questions raised by Labor over the re-direction of funds, saying that neither commission is being deprived of money. Mr Brandis said the statements by shadow attorney-general Mark Dreyfus were "very misleading and false".
Millions of dollars has been moved from the Royal Commission into Institutional Responses to Child Sexual Abuse to pay for the home insulation inquiry.
The decision to re-direct funds between Royal Commissions has caused some anger, but the Federal Government says it is just the way budgets work.
Some have seen it as a move by the Federal Government to protect religious institutions and bolster their perceived attack on the opposition Labor party.
The Royal Commission into the Home Insulation Program was established by the Coalition Government to investigate the deaths of four contractors working on the former Labor government's stimulus scheme.
With a considerably larger scope, the Royal Commission into Institutional Responses to Child Sexual Abuse was set up by former PM Julia Gillard to look at decades of abuse, mistreatment, scandal and cover-ups.
It has heard harrowing stories from victims of sexual crime across generations since it was launched 18 months ago.
It has been alleged by the ABC that that $4 million was taken from savings in the budget of the royal commission into child abuse and moved to the funding for the insulation inquiry.
Similarly, reports say another $2.7 million was redirected from funding that had been set aside to provide assistance to witnesses at the sexual abuse inquiry.
The revelation came when media outlets were able to obtain the answers to questions Attorney-General George Brandis put on notice during a Senate Estimates hearing about the funding of the two inquiries.
At the hearing in February, Labor Senator Kim Carr asked how much money had been taken and where it had gone, but Senator Brandis did not answer at the time.
Minutes from the hearing show the following exchange;
Brandis: ...as I understand it, no money has been taken away from anywhere else, but there was an underspend that was reallocated.
Carr: When was the underspend?
Brandis: All these questions, because we want to be sure that we give you a full and accurate answer...
Carr: I'm pleased to hear that.
Brandis: ... will be taken on notice.
Carr: Thank you. When was the underspend identified and for what period?
Brandis: We'll take that on notice.
Carr: How much was the underspend?
Brandis: We'll take that on notice.
The Opposition's Mark Dreyfus has told the ABC that Senator Brandis should give a more complete explanation.
"They need to show that they are continuing to support that royal commission [into child abuse]," he said.
"They need to show it by explaining what they've done by taking funding away from that royal commission. And they should've said so back in February. That's the concern. We need to know that this Government is standing fully behind the royal commission."
A spokesperson for Senator Brandis has released a statement saying: "The royal commission will have sufficient funding to complete its inquiry".
"No allocation of funds has been made which would have the effect of limiting resources available to the royal commission into child sex abuse," it added.