Call for input makes mine Union wary

Print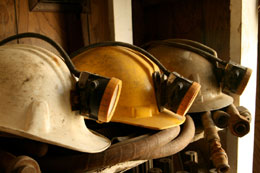 The Queensland Government is asking for feedback from the mining industry on proposed changes to safety regulations for workers and mine-site contractors.
Suggested improvements in the name of safety include; an additional coal industry health and safety representative (due to recent fears over potentially harmful dust in processing and transport), more protection of contract workers, and the regulation of alcohol, drug and fatigue management on mine sites.
The changes seek to patch up protocols based on recent findings and complaints, but the Construction Forestry and Mining and Energy Union (CFMEU) says it is wary of being stripped of its current authority.
Queensland district CFMEU president Stephen Smyth said they supported a new safety representative, but did not wish to have their own powers diminished.
The Union is concerned that the changes give over the authority on safety issues to mine management, as opposed to workers' rights officials. The CFMEU launched a campaign to combat the impending changes last year.
The Queensland Resources Council says it supports the modifications, but would be ready to respond to concerns raised during the public submission period, which has now begun.
Anyone wishing to weigh-in on the debate over who should hold ultimate safety authority at mine-sites and the best current methods for ensuring workers stay healthy and alive, can do so through the Queensland Government's page.